Mardi Himal Trek is an ideal trek for travelers who want to spend time in nature. A short and easy trek in Nepal offer beautiful view of valleys, gorges, landscapes and stunning views of Mt. Mardi (5,553m), along with Mt. Annapurna (8,091 m), Mt. Machhapuchhre (6,997m) and Mt. Putha Hiunchuli (7246 m) makes this trek memorable.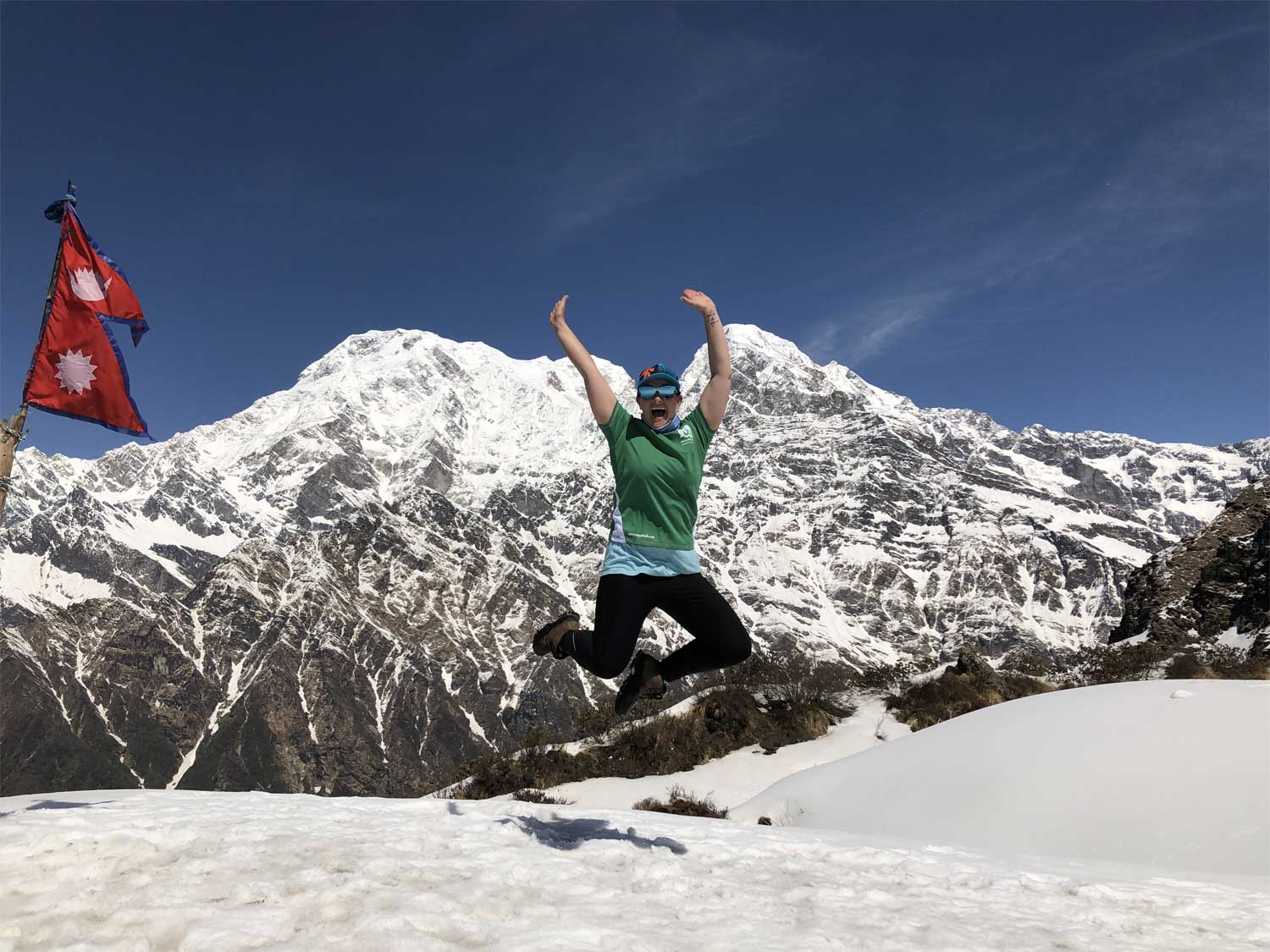 Hot to get there
We proceed from Pokhara, along with bubbling streams and grassy campsites create a peaceful surrounding. The forest trail of Kokar, unveil oak, and rhododendrons along with the views of snowy ridges and mountains, and lower down, the trail meanders through terraced fields of agrarian life. From the low camp (3,050m) the trail includes the trees dripping with moss, lichen and feels completely primordial, while the high camp (3600m) has tremendous views of Annapurna South and Mt. Hiunchuli (7246 m). There are huge cliffs, and hanging glaciers fed by the snowy flanks of Machhapuchhre (6,997 m) also to be viewed. On the way, the trail passes through lovely Gurung Villages full of warm and welcoming people and offers a chance to experience the lifestyle, traditions, and cultures of the Gurung. The trail is short but difficult and slippery until you reach Mardi Himal Base Camp (4,120m) and then on to Mardi Himal west (4500m). The spectacular views of Mardi Himal and the Annapurna range from up close are astounding.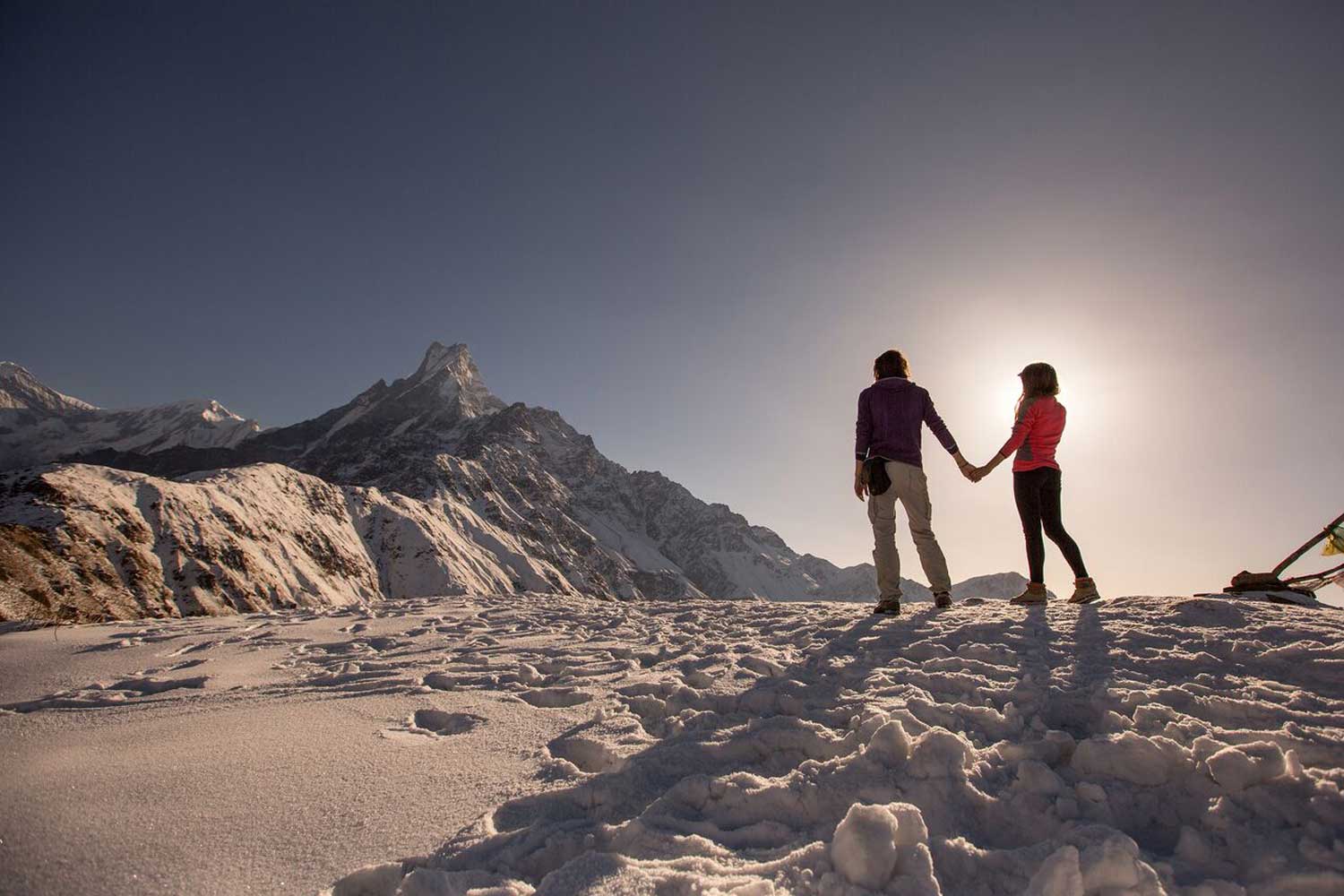 Situated just east of one of the most popular treks of Nepal, the Annapurna Base Camp trek, the Mardi Himal trek is a hidden gem. Few trekkers make their way to the Mardi Himal Base Camp spectacularly situated at the base of Mardi Himal and the impressive Machapuchhre. The trail goes along small winding paths, through magical rhododendron forests until you climb out of the forest at an elevation around 3,300 m. The landscape changes quite abruptly into a rugged high mountain landscape, with amazing views of Mardi Himal, Machapuchre, Annapurna South and Hiunchuli.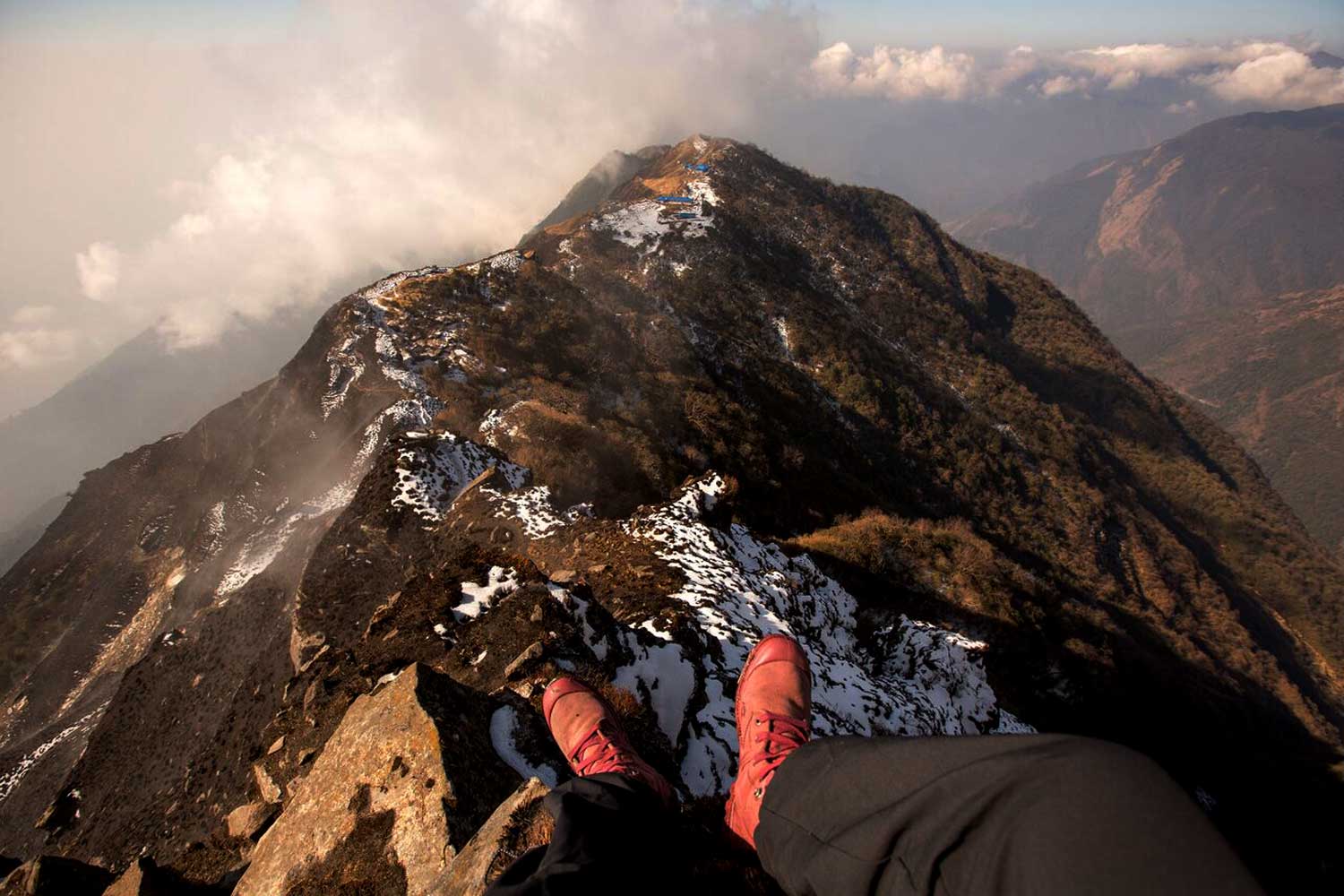 From High Camp (3580 m; some maps incorrectly mention 3900 m) you can climb up to Mardi Himal Base Camp in about 3-4 hours, which offers spectacular close up views of the entire Annapurna Range. There are simple guesthouses and homestays along the entire route. If you plan to do this trek in the winter months please check with a local tour operator if the lodges are open.
Mardi Himal Trek Itinerary and the Trekking Map
Suggested Itinerary of Mardi Himal Trek Details Itinerary
Day 1 Flight Kathmandu - Pokhara (or drive 7 hrs) - drive to Kande (1 hrs) - trek to Pitam-Deurali (2100 m) 2.5 hrs
Day 2 Pitam-Deurali (2100 m) - Forest Camp (2550 m) 4-5 hrs
Day 3 Forest Camp (2550 m) - Low Camp (2990 m) 3 hrs
Day 4 Low Camp (2990 m) - High Camp (3580 m) 3 hrs
Day 5 Day hike to Mardi Himal Base Camp (4500 m) and return to High Camp (3580 m) 6-7 hrs
Day 6 High Camp (3580 m) - Sidhing (1850 m) 6 hrs
Day 7 Sidhing (1850 m) - Lumre 3 hrs - drive to Pokhara 3 hrs
Day 8 Flight or bus Pokhara - Kathmandu
Do you want to Book Mardi Himal Trek ? Please visit Trekking Plus Mardi Himal Trek packages or for any further assistance please feel free to write us at Contact Us