Nepal is a paradise for trekking in high mountain. Generally, in spring season (March-May), the temperature is slightly warming up and the sky is blue and very clear. As you know spring is the best season for trekking in Nepal. If you are planning to go Nepal in spring season, you should not miss Gokyo Lake trek. Spring season is the best trekking seasons in the Himalayas but autumn is crowded with the tourist almost everywhere in the Himalayas.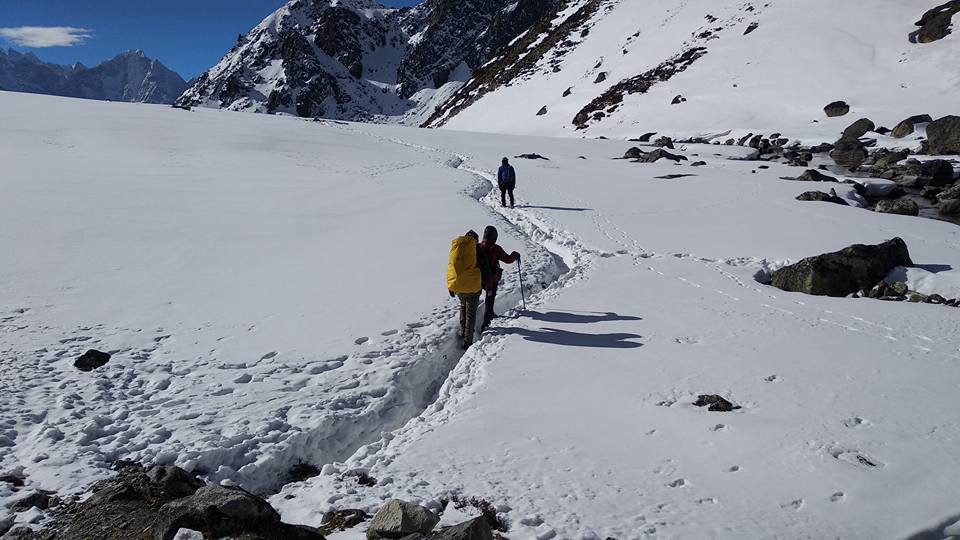 March and April those 2 months are the best time to see various wildflowers in Nepalese hills and the valleys. The Rhododendron forest turns into the various colorful forests. During the spring trekking also offers the great trekking experience in Nepal. The best hiking part is either in March or in April becasue its also just the starting time of spring season ( Peak season in Nepal). You can get an excellent view of mountains, hills and the valleys under the clear sky. You can walk over the grassy landscapes up to moraine and glacial landscapes. Peaceful trek route with amazing mountain views on your side. You will find a different experience that most tourists never get. The trail perhaps quiet because of just season start and nature is quiet as well.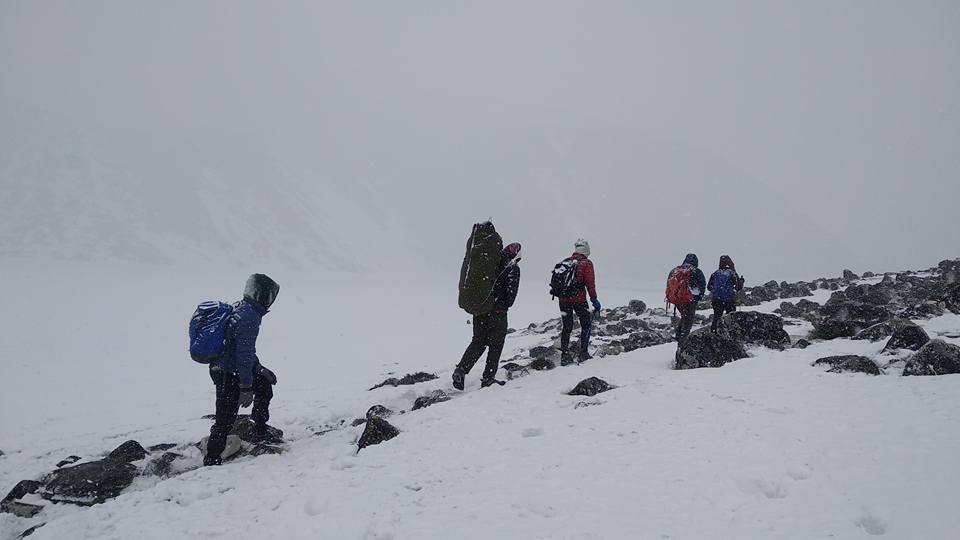 Goky Lake trek Itinerary and the route map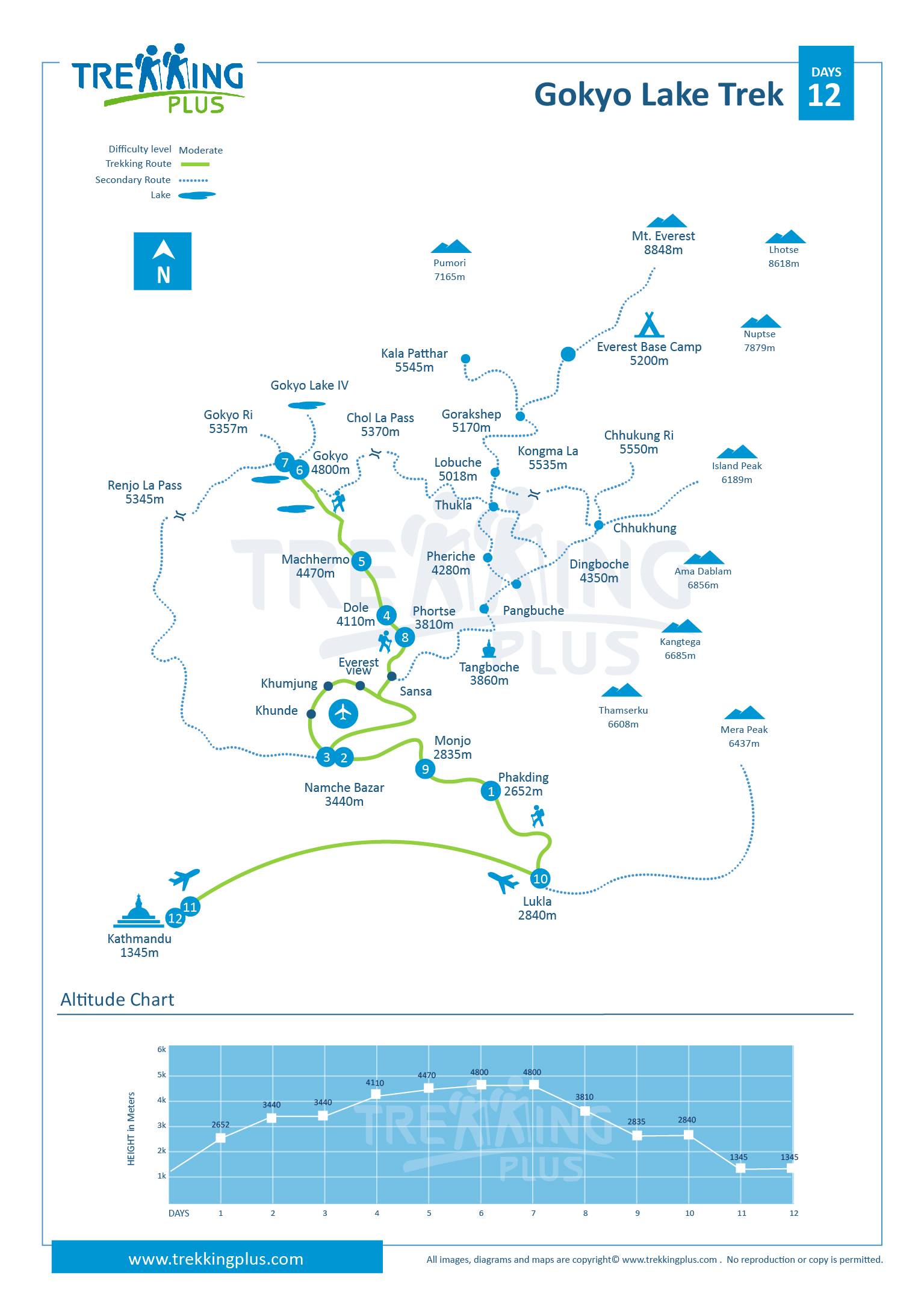 Gokyo Valley trek is one of the most spectacular trek routes in Everest Region during the early spring season. It is an easy and shorter trek than other high altitude trek routes in Everest Region. Gokyo Valley Trek is an ideal trek destination and will take you to an altitude of 5357 M. The highlights of Gokyo valley trek are: You will have the best view under the clear skies, excellent sunrise, Perfect Mountain, incredible peak and glacier view Gokyo Ri. The exciting expansive views will leave you mesmerized. Standing on the Gokyo Ri , we can see truly breathtaking views of panoramic mountain around. You can trek either in March and April but it is still cold in higher up (-05C/-07F to – 25C/5F) and it can dump snow on the trail at any time of year. If you are planning for spring hiking in these months, you are definitely going to need more time for weather delays. Weather conditions are a little challenging in these spring months.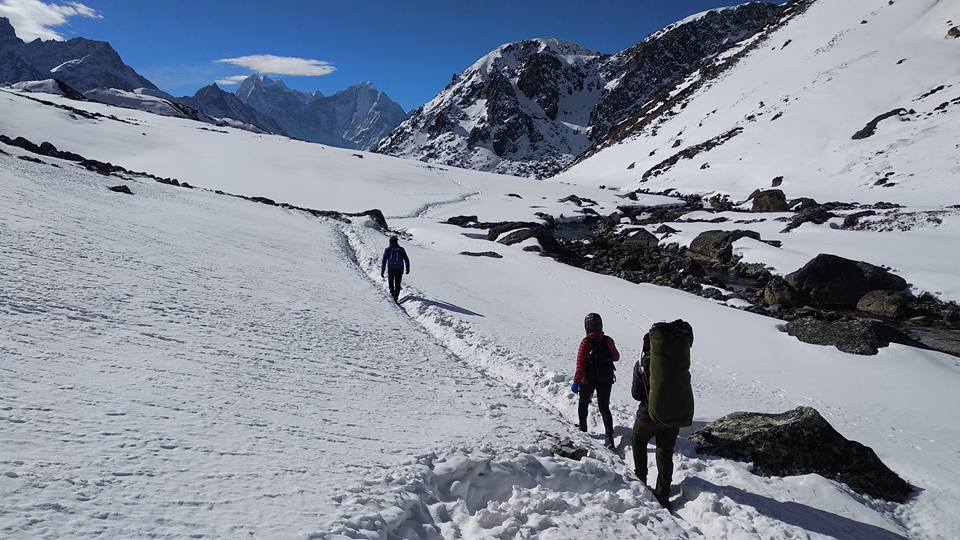 Gokyo Lakes is a set of 19 high mountain lakes in Sagarmatha National Park. It is one of the destinations on the Gokyo Lakes or Gokyo Ri Trek. This lake complex is a must see to anyone on their way to Everest Base camp, because it is extremely close. Gokyo Lakes is the world's highest freshwater lake system at an elevation of 15,400 ft to 16,400 ft above sea level. The lake complex covers a surface area of 30 square miles. In 2007, it was designated an area of international importance by UNESCO's convention on wetlands.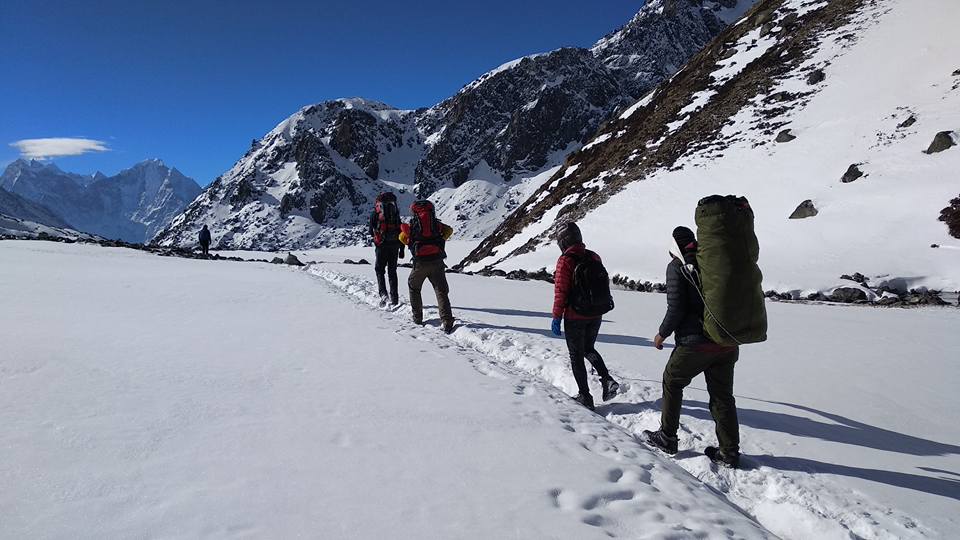 How to get there
The easiest way to get to Gokyo lakes and back is by taking a direct flight from lukla and trek for about 7 days to get Gokyo Lake. If you want to include Everest Base Camp, make sure your trail passes the lakes, because there are 2 primary trails to Everest Base Camp. The Everest Base Camp trail that passes Gokyo Lakes is named Everest Base Camp via Gokyo Lakes. Other names include Gokyo Lakes and Gokyo Ri and tack back same way. The Itinerary below is for a direct route to Gokyo lakes and back.
Suggested Itinerary of Gokyo Lake Trek Details Itinerary
Do you want to Book Gokyo Lake Trek ? Please visit Trekking Plus Gokyo Lake Trek packages or for any further assistance please feel free to write us at Contact Us