TRIP HIGHLIGHTS
Excellent view of mountain peaks from Syangbouche and Everest View Point
Close view Mt Everest from Kunde view point
Discover ancient Buddhist monasteries, Dudh Koshi river and Khumbe and kunde sherpa village
Sight of endangered animals and birds in the Sagarmatha National Park
Exploring Namche Bazaar , Khumjung and Kunde villages
TRIP INTRODUCTION
Everest View Trek or also we call Everest Panorama Trek, is a short and easy trek which only lasts for 7 days. This trek is designed for the people who have less time to spend but want to have desire to observe the beauty of Mt. Everest very closely. Everest Panorama trek route is filled with adventures and opportunities to explore the Himalayan region in Nepal. Everest is the most popular trekking region most of the people dream of. For those adventure lovers, reaching Everest Base Camp or Short Everest Panorama trek will be their lifetime aspiration. Everest View Trek let you to experience scattered Sherpa settlements which reflecting their cultural and religious integrity, rich biodiversity and ecosystem, breathtaking landscapes, perfect mountain view including Mount Everest are the ultimate factors that make this your trek most exciting and peaceful.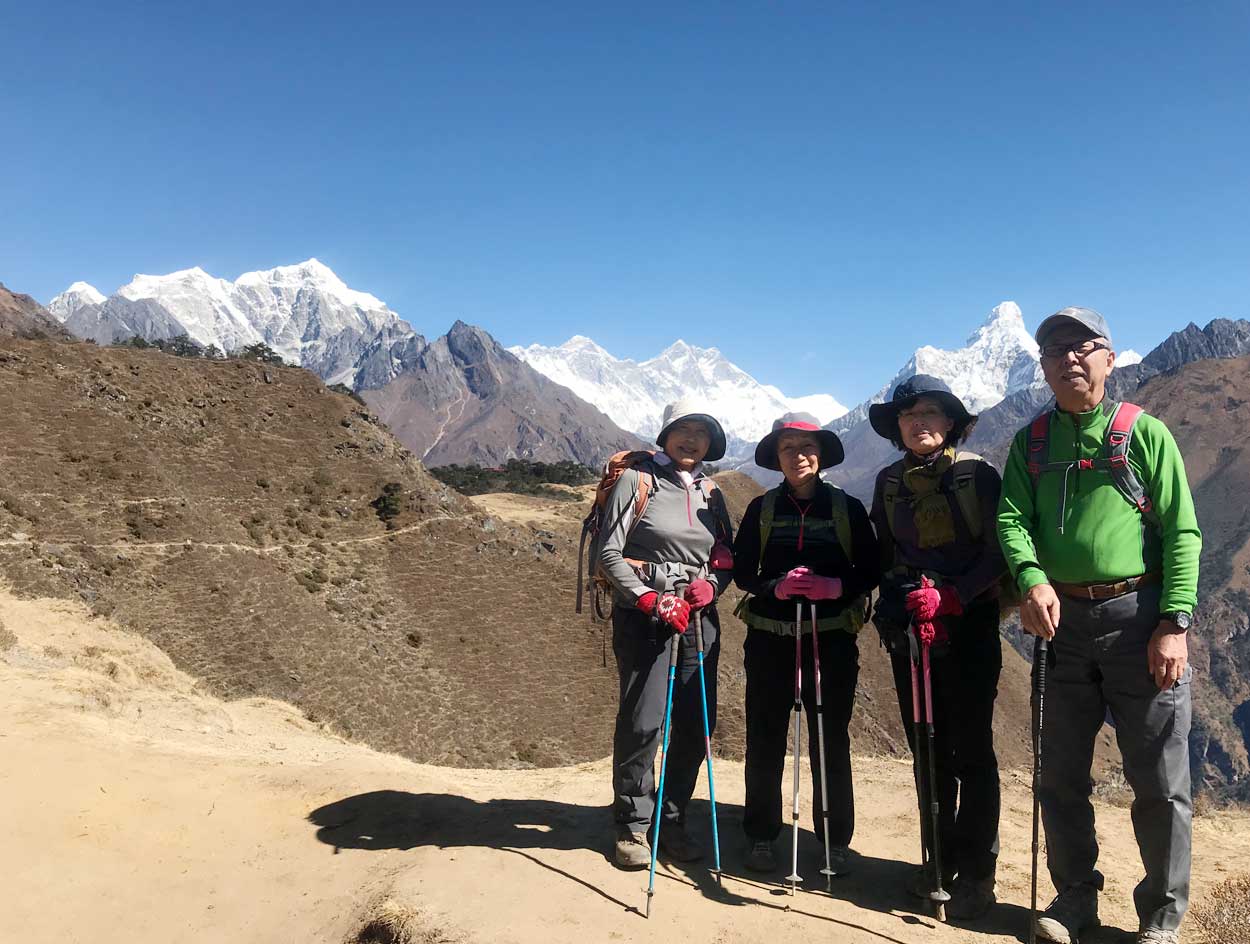 Everest Mini or Everest View Trek starts with a spectacular flight to Lukla and then taking a step to Everest National Park. Namche Bazaar is the most developed town in Himalaya region and main trading center in Khumbu region. Saturday is a day where so many people from local villages around khumbu region will come to trade. This is the great opportunity to watch people who live in Everest region concentrated in one place trading in Namche Bazaar Saturday Market makes you understand life in these altitudes even more. A place like Tengboche, Khumjung, and Monjo etc. are spots to enjoy in our route. The forest full of Rhododendron and Pine trees, marvelous small and big waterfalls and other lush vegetation are the famous attraction on this trek.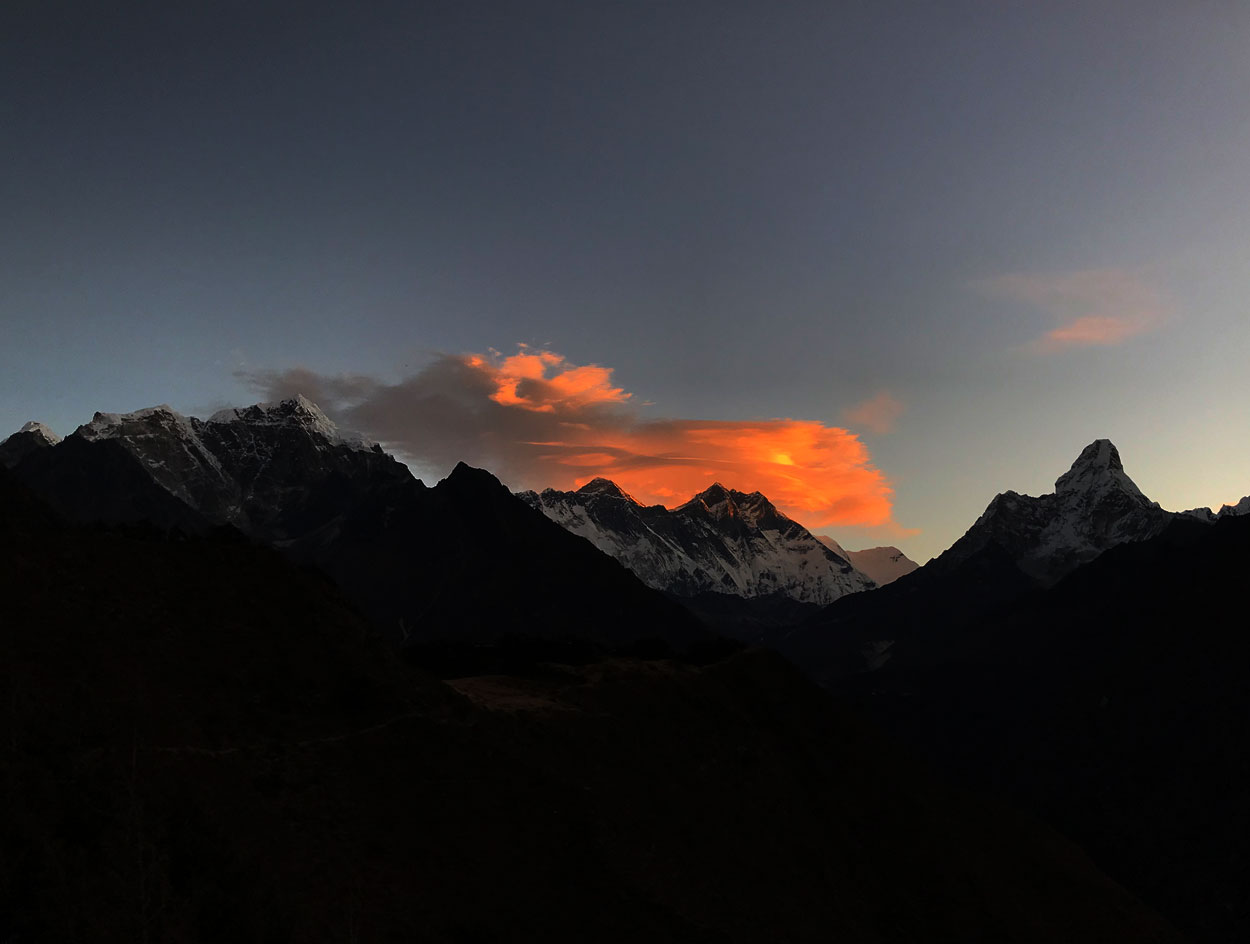 Everest View Trek offers you to enjoy the local culture, tradition, rituals of Sherpa peoples. If you want to make an adventurous trip on your short holiday, then Everest View Trek will be the most suitable for you to enjoy.
Outline Itinerary Option 1
Day 01: Fly to Lukla (2,850 mt. / 9,350 ft ) 30 minute & trek to Phakding (2,650 mt. / 8694 ft )
Walking Distance: 8km (3-4 hours), Flight time: 45 min from, kathmandu and 15 min from Ramecchap and Drive time: 4 hours & 30mins (Kathmandu to Ramecchap)
Day 02: Trek to Namche Bazaar (3,440 mt. / 11286 ft )
Walking Distance: 10-12km (5-6 hours)
Day 03: Hike to Everest view point and Khumjung Village
Walking Distance: about 8-10 km ( about 5 hours)
Day 04: Trek to Tengbouche 3870 M /12684 ft
Walking Distance: 10km ( about 6 hours)
Day 05: Trek back to Manjo
Walking distance: about 10 km , Estimated walk 6 - 7 hours
Day 06: Trek back to Lukla (2,850 mt. / 9,350 ft)
walking distance: about 7 km, estimated walk about 5 hrs
Day 07: Fly to Kathmandu, transfer to Hotel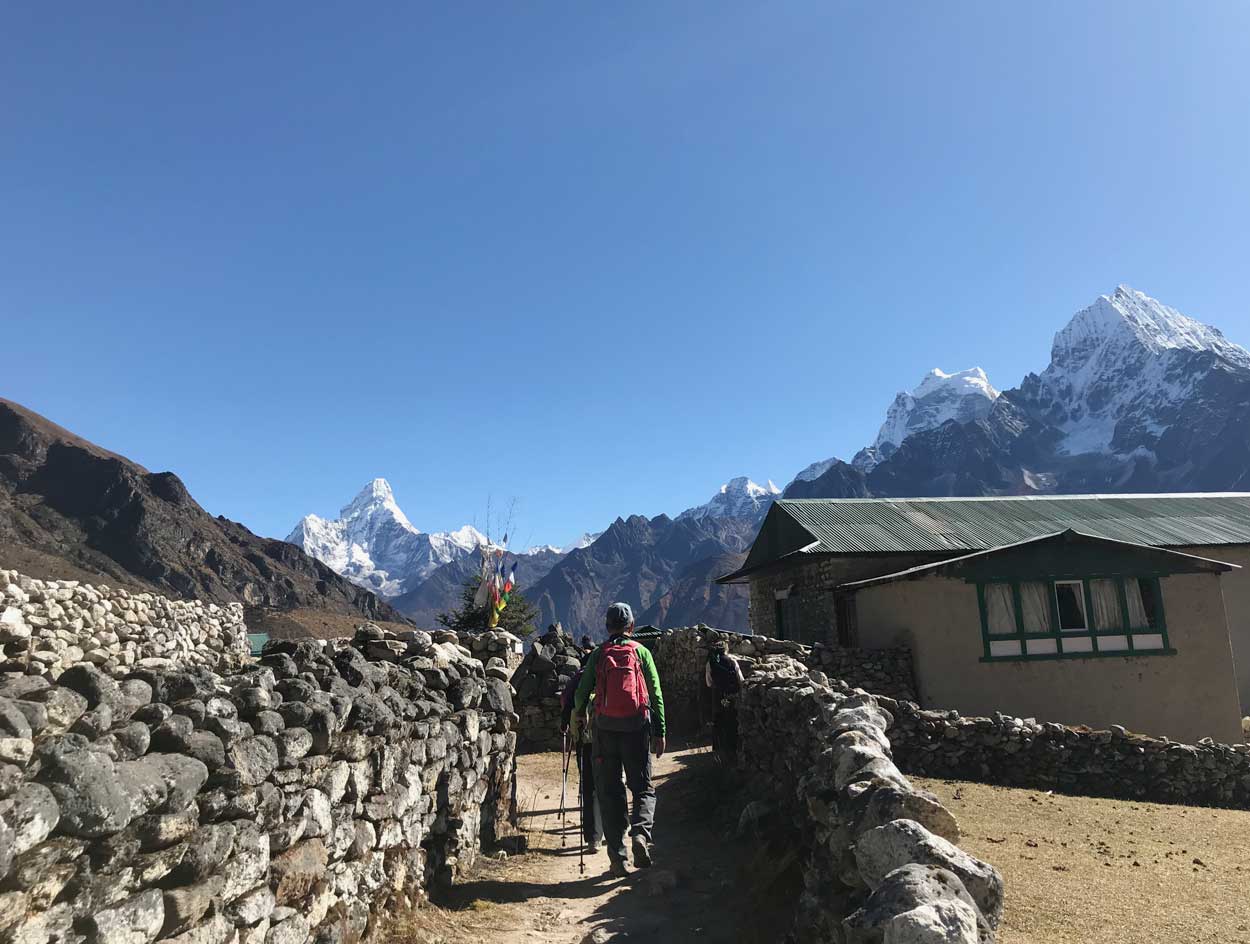 Outline Itinerary Option 2
Day 01: Arrival in Kathmandu (1,300m)
Day 02: Kathmandu Sightseeing and preparation for the trek
Day 03: Fly to Lukla and trek to Phakding (2,652m)
Day 04: Trek from Phakding to Namche Bazaar (3,440m)
Day 05: Acclimatization day in Namche Bazaar
Day 06: Trek from Namche to Phortse village (3,810m)
Day 07: Trek to Dingboche (4,410m)
Day 08: Trek to Tengboche (3,860m)
Day 09: Trek to Monjo (2835m)
Day 10: Trek from Monjo to Lukla
Day 11: Fly to Kathmandu
Day 12: Final Departure
Important Note
Kathmandu- Lukla- Kathmandu flight will be delayed or canceled because of the bad weather. In the case the flight is cancelled for a day. Either you can change your flight on following day ( depend on flight avialibility) or get on a chartered helicopter but you are responsible for the extra costs in this event which can range from $200 to $650 or more depending on the number of people on the flight.
Important Notes and Safety Concerns
Trekking is simply not just walking. Kindly request to prepare to come well prepared before doing Everest View Trek.
Buying proper and reliable insurance coverage with Helicopter Evacuation on emergency is the most important thing before starting the adventures.
On serious injuries or sickness Helicopter can be the only mean to evacuate you.
In other hand bad weather conditions can also ruin the whole adventures. So calm down and get ready to enjoy the adventure without worrying
Do you want to Book Everest View Trek ? Please visit Trekking Plus Everest View Trek packages or for any further assistance please feel free to write us at Contact Us